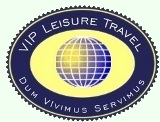 Bermuda
One of Britain's oldest, now self-governing, dependent territories is BERMUDA. It comprises over 150 small islands and islets in the W Atlantic, 775 miles SE of New York, and 900 miles NE of Nassau, Bahamas. The ten largest islands form the main land mass of 21 sq miles. They are linked by causeways and bridges to create a narrow chain which, seen from the air, takes the shape of a fish hook. Under one of its earliest governors, Daniel Tucker, Bermuda was divided into eight tribes, now called the parishes of Hamilton, Smiths, Devonshire, Pembroke, Paget, Warwick, Southampton and Sandy's, with the "public land" at St George. Unforgettable pink sand beaches...the undisturbed emerald sea... Welcome to Bermuda- in all its splendor. Bermuda offers the pomp and circumstance of England, with American conveniences and a laid-back Caribbean atmosphere. With more than 650 species of fish inhabiting its warm turquoise waters, Bermuda is a delight for swimmers, snorkelers, divers and deep-sea fishermen. Miles of pink sand beaches surrounded by cliffs and coves will please those in search of scenic beauty. Bermuda's stone and cedar architecture is also a "must-see".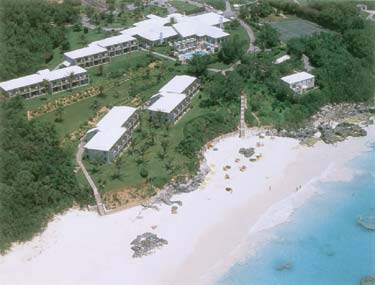 Coco Reef Bermuda Set amidst exotic statues and sparkling fountains, this appealing hotel offers comfortable Bermudian-style accommodations on the scenic South Shore of Paget Parish. Overlooking the cool Atlantic, guests are treated to delicious cuisine, a sampling of thoughtful amenities and friendly service from the welcoming and attentive staff.
Grotto Bay Beach Resort Enjoy water skiing, scuba diving, sailing and snorkeling, or sit in the comfort of the hot tub and swim in the freshwater pool. Set amidst 21-acres of lush tropical gardens and a stretch of private beach, this beautiful, naturally-landscaped estate offers a world of secluded coves, underground grottos and unforgettable relaxation.


Surf Side Beach Club Offering breezy accommodations and cliff-side views of the ocean and surrounding gardens, this unique resort is an affordable blend of classic amenities and tropical fun. Enjoy a relaxing treatment at the beauty salon and spa or relax by the pool and let the friendly staff treat you to friendly service and pampering. Whatever your vacation style, comfort is key at this sunny getaway.
The Fairmont Hamilton Princess On the shores of a picturesque natural harbor, this alluring hideaway is an elegant tribute to the old world splendor of Bermuda. A symbol of all old fashioned courtesy, timeless quality and genuine hospitality, guests can take a dip in fresh or saltwater pools, catch the complimentary ferry over to The Fairmont Southampton or take a carriage ride into town.

[ Home ] [ Charge ] [ Honeymoons ] [ Privacy Policy ] [ Punta Cana Resorts ] [ Mission ] [ Mexico ] [ Florida ] [ Cruises ] [ bermuda.htm ] [ Hawaii ] [ Caribbean ] [ Booking ] [ Agents ] [ About us ] [ Menu of Services ] [ Contact ]

VIP Leisure Travel

Call today at 1-877-229-6008 or 1-757-229-6008
mailto:vipleisuretravel@cox.net

FAX: (757) 229-6130