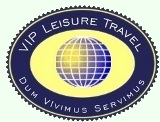 ---
Here you will find some of the most sophisticated travel research tools on the internet, just for you! Locally owned and operated, this site provides you with the best of all worlds: internet convenience and pricing, with local service and accountability. Our site will provide you with the crucial tools you need to empower your travel research and knowledge base. Once you are ready to book, our staff stands ready to assist you in creating the greatest possible value. Whether you are looking for independent travel, family travel, adventure or relaxation, you have come to the right place!
Our site was designed for people who love to travel - by people of a kindred spirit. This site is a collection of travel programs selected for their broad application and strength. The intent is to give the savvy traveler a blueprint and the tools to construct his or her own exciting travel adventures. When you use our site and services, you can do as much, or as little, of your own research and planning as you like, backed up by a staff of travel professionals ready to assist you: technology with a human face!
Never has it been more true that knowledge is power. That is why we have put together a number of information resources for you to access. Make good use of the information available to you here and your travels will be far more enjoyable and productive.
One of the great myths about travel is that everyone is getting something for nothing! There is no magic or secret formula here, but there are methods for obtaining the best possible value for every travel dollar spent. We want to provide you with as many vehicles as possible for obtaining real, substantive values, whether you travel first class or budget.
Enjoy our site. If you have questions, give us a call. If you would like to find out more about any of the travel specials you see here, or if you would like us to assist you with any special or individual travel plans, please let us know. My Email address is at the top of this page, or you can use the Travel Request form we provide!
With a world that is metaphorically and actually shrinking with each year, please adopt a 21st century travel ethic: Take only pictures, tread lightly, and leave only pleasant memories.