The Bahamas
The Bahamas is a coral archipelago consisting of some 700 low-lying islands, and over 2,000 cays (pronounced "keys"). The highest hills, on Cat Island, are less than 400 ft and most islands have a maximum height of 100 ft. The total area of the islands is about 5,400 square miles, roughly the same as Jamaica. The whole archipelago extends for about 600 miles southeast from the Mantanilla shoal off the coast of Florida to 50 miles north of Haiti. Some of the smaller cays are privately owned but most of them are uninhabited. The main tourist areas are Paradise Island and Cable Beach, on New Providence, and Freeport, on Grand Bahamas, where huge resorts attract mass tourism. Most cruise ships come in to Nassau, the capital, on New Providence, and its main shopping street can be packed when several ships are in port. The other islands, known as the "Family Islands", or "Out Islands", are largely unspoiled and include Bimini, the Berry Islands, Abaco, Eleuthera (these two are particularly attractive), the Exumas, Andros, Cat Island, Long Island, San Salvador, Rum Cay, Inagua, Acklins and Crooked Island. The water around these islands and the smaller cays changes from deep blue to pale turquoise according to depth and underwater features, producing spectacularly beautiful color schemes when seen from the air and a huge playground for all manner of water sports: sailing, fishing, diving, snorkeling and anything else you can think of. Beaches are best near the hotels where the seaweed is cleaned off. The nicest ones are Love Beach (west), South Ocean Beach (the sea here is very shallow) and beaches on the small islands off New Providence. One of the best and longest beaches is Lyford Cay, which is behind barriers in an exclusive housing area for the rich and famous in the west, but not impossible to enter with enough confidence. It is unwise to go to a beach where you might be on your own. Water sports include waterskiing (no tuition), parasailing, windsurfing and snorkeling. Some of the larger hotels offer full facilities to guests and non-guests. For those who prefer a less active encounter with the sea, glass-bottomed boats leave several times a day from Prince George Wharf in downtown Nassau.
Fishing: Annual fishing permits US$20 per boat for hook and line. Lobster season from 1 August to 31 March. Conch must have fully formed lip to be taken. Hawaiian slings are permitted but spear fishing is not. Within Bahamas National Parks you may not fish, take lobster, conch, coral or shells, etc. Fishing is good all year with peak times for bonefish in March to April, permit March to August, snapper Spring to Summer, barracuda June to August, blue marlin March to July, white marlin March to June, sailfish March to June, broadbill swordfish May to September, Allison tuna March to May, black fin tuna May to July, blue fin tuna April to June. The best flats for reef fishing are found off Andros, the Abacos, Eleuthera, the Exumas, Grand Bahama and San Salvador. The best big game fishing is off Bimini, also good off Cat Island, Chub Cay, Nassau, the Abacos and many other islands. Contact the tourist office for lists of operators, fishing lodges and prices.
Golf: The most popular and well-developed sport on dry land is probably golf. There are four world class courses on New Providence: Cable Beach Golf Course , South Ocean Golf Club , Ocean Club Golf Course on Paradise Island and the private Lyford Cay Golf Course. Green fees vary and hotel guests can get package deals or discounts.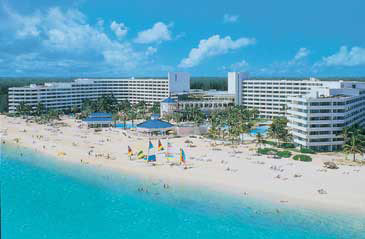 Sheraton Cable Beach All-Inclusive Adjacent to one of the Caribbean's largest casinos, this beachfront resort features sparkling pools, cascading waterfalls, a selection of superior restaurants, a championship golf course and entertaining children?s programs. With so much to do, you will never run out of fun-filled activities during stays at this polished haven.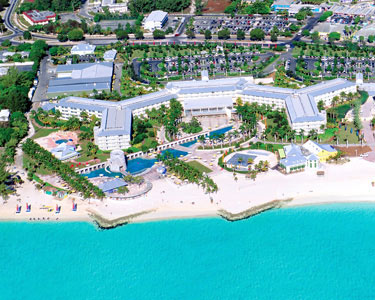 Sheraton Grand Bahama Fronting an expansive stretch of pristine beach, this stunning resort provides a perfect retreat for families. Spacious guestrooms offer Sheraton Sweet Sleepers Beds, while the personalized service and amenities are sure to please. Championship golf provides an active challenge for adults, while kids will enjoy the spiraling waterslide and the full-service kid?s camp.
REQUEST INFORMATION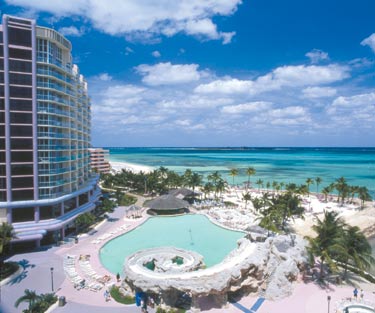 Wyndham Nassau Resort Experience fun-filled stays at this appealing resort. Designed for guests of all ages, this charming getaway features a private white-sand beach, a state-of-the-art fitness center, one of the Caribbean's largest Las Vegas-style casinos, a kid?s club, specialty restaurants and a Rainforest Theatre that hosts spectacular headliner concerts.
REQUEST INFORMATION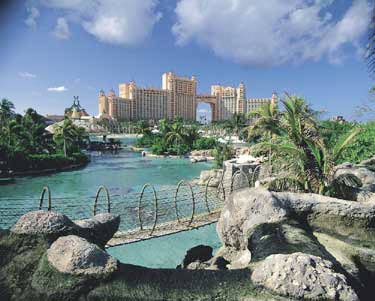 Alantis, Paridise Island Experience epic vacation experiences during stays at this premiere Caribbean resort. Set amidst one of the world?s largest marine habitats, guests enjoy access to an opulent spa, an action-packed kid?s camp, first class gaming, a world-class marina and Dolphin Cay, haute couture shopping, a vast array of restaurants and a 34-acre water park that is home to over 50,000 sea animals. Discover the best of Nassau during visits to this world-class island getaway.
REQUEST INFORMATION

[ Home ] [ Up ] [ Aruba ] [ Bahamas ] [ Barbados ]
Call today at 1-
877-229-6008 or
mailto:vipleisuretravel@cox.net
VIP Leisure Travel
FAX: (757) 229-6130

Copyright vipleisuretravel.com 200

8

- All Rights Reserved.