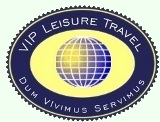 What to expect on your first cruise.
Taking you step-by-step to your cabin.

Your cruise has been booked for months. You've spent those months anticipating this cruise, perhaps like no vacation before it. When your documents were delivered you read every word over and over, until you became concerned the cruise line representative at check-in might not be able to read them for the wear. Your entire kitchen has become magnetized because of the numerous magnets used to hold shopping lists, packing lists, and document lists hanging on your refrigerator door.
At last the day arrives. You leave home, to begin your cruise vacation. You ask yourself; What can I expect?
To begin with, as you approach the cruise terminal you can expect to see masses of excited people handing their luggage to porters, who place the luggage in bins. When full, these bins will be loaded onto the ship, for delivery to your cabin later. When you hand the porter your luggage, don't worry; it will be delivered to your cabin. They're not going to load that luggage into a truck and drive it back to the airport. Off course, offering the porter a tip of about $1 per bag might ensure that!
The next step is to enter the terminal building, and get in line to go through the embarkation process. You'll proceed through an x-ray machine and metal detector, just like those at the airport. (For my first few cruises I wasn't convinced these machines were actually functional. But lately, with the cruise lines tightening their policies regarding guests bringing their own liquor onboard, it appears they've purchased machines that work. As an experiment, I'd like to build a shoebox that appears to be a bomb, with wires hanging from it, and pack it in my carry-on, next to a bottle of liquor to see what happens going through the cruise line x-ray machine. I'm guessing they'd confiscate my booze and send me on my way.)
Once you've cleared the metal detector, you're ready for the check-in desk. Hopefully as you step up to register, you'll have all your cruise documents already filled in, and just hand them to the staff member, along with your identification and a credit card. Once this is done, you'll be given your "shipboard charge card." These serve as ID, and as your mechanisms for shipboard purchases. In some cases, the same card acts as the key to your cabin. Presuming that you have all the documentation, this procedure should take only a few moments.
The next step depends on your arrival time at the pier. If you're at the pier before they've begun boarding the ship, you'll be given a number or letter, and asked to wait in an Embarkation Lounge until your number/letter is called for boarding. If you arrive after initial boarding has started, you'll just follow the signs to the gangway. You'll know you're close to being onboard when you see the ship's photographers waiting to take a shot of how tattered and battered you look after the completing the embarkation process.
Now you're all set to enter the ship. Walking onboard, you'll be greeted by cruise line personnel. Some cruise lines welcome you onboard, hand you a mini-map, and dare you to find your cabin before bedtime. Others will have white-gloved attendants present to lead you to your cabin, and assist with your carry-ons.
Unless you've booked the Penthouse or Owner's suite, when you enter your cabin you'll see an area smaller than most standard hotel rooms. In fact, many cabins I've had wouldn't have room for the TV set I have in my bedroom at home. Yes, indeed, this is the luxury you've spent thousands of your vacation dollars for: to sleep in a big furnished box.
But, oddly, as you look around you're likely to find that these accommodations are quite comfortable, and quite complete. There's normally plenty of well-thought-out storage space, and after you have a few minutes to adjust to the size, the cabins do begin to feel luxurious (it must have something to do with the hallucinogenic qualities of sea air).
All right, I've managed to get you to your cabin. Now I'll tell you what to expect as you step out of your cabin, to enjoy the rest of your cruise.
You've actually managed to find your cabin before dark, so you're beginning to feel like a cruise veteran. Probably by now your cabin steward has stopped in to introduce him/her self. The steward will instruct you to call if you need anything pertaining to your cabin. By the end of the cruise you'll swear they've been hiding under your bed throughout the voyage, waiting for you to leave the room. There's simply no other way to explain why you never see them, yet every time you leave the cabin, you return to find it spotless.
And unless you memorize their face at your first meeting, whenever you happen to spot stewards in the hallways, you'll never be sure which one is yours. I once tipped four different cabin stewards before I found the right one.
There are a few "business issues" we ought to address, before your mind becomes cruise mush. If we take care of these few details now, you'll be able to lie back and enjoy the rest of the cruise. And these are important matters: They involve eating!
By now you've received your dining assignment. It will either be noted on your "shipboard charge card" or on a simple card waiting in your cabin. I recommend that you visit your assigned dining room as the first thing on your agenda. For one thing, it's a treat seeing the dining room for the first time; more importantly, it's good to know how to get there. After all, who wants to miss a meal?
If there is any kind of a problem with your dining assignment, find out where the maitre d' or restaurant manager is located, and go see them to request a change. In most cases they will do their utmost to satisfy your request. In severe cases, their "utmost" can likely be improved by the sudden appearance of a $20 bill.
Many of the newer ships these days also have one or more alternate dining rooms or restaurants, sometimes at an additional cost. If you've decided to sample one of these, now is a good time to make your reservation.
So now you've taken care of all these eating arrangements, but you have yet to sample the "river of food" that you've heard cruise ships offer. Well, it's time!
On embarkation day, the dining room and specialty restaurants won't be serving meals until dinner. However, there will be a full buffet set up in a casual atmosphere on the Lido deck, and in many cases, you'll be able to choose from a grill or pizzeria as well. There is no shortage of plates, cutlery or even food, so there's no need to push me over on your way by.
There's one important thing to note here. While the quality of buffets varies somewhat among the cruise lines, they are just buffets. You've probably never experienced a gourmet buffet on land, so you have no reason to expect one at sea. The food should be of good quality and freshness, but expecting a cornucopia of gourmet options will only lead to disappointment.
On your way to what I affectionately call the "food trough," bring along the ship's daily newsletter and shore excursion pamphlet, which were waiting for you in your cabin. Between bites, you'd be wise to start choosing which (if any) of the ship's scheduled shore excursions you'd like to take in your ports of call. Some of the more popular excursions do sell out, so registering early isn't a bad idea.
Perusing the ship's newsletter will also give you an idea of all the activities the cruise director and the cruise staff have cooked up for you that day. It's entirely up to you which ones to participate in.
While you're eating and reading, and your eyes are roaming around your exciting new home, there will likely be no shortage of bar servers passing your way, offering sail-away umbrella-drink specials. These are often delicious, but RARELY free (the exception is on some of the luxury lines, where spirits are included). If you take one, expect the server to ask for your shipboard charge card. On my first cruise I think I emptied four trays of drinks, handing them to everyone nearby, before the server asked for my "card."
It was a $200 lesson, but it wasn't a bad way to meet new friends.
There are normally drink stations of some sort in or around the buffet or pool area, where coffee, tea, ice tea and juices are offered free. Alcoholic beverages are certainly not your only option. The cruise lines also offer soft drinks. These are not free, although some cruise lines offer free soft drinks in the dining room.
So now that you've quenched your need for food and drink, it's time to explore the ship. I normally tear a deck plan out of a brochure and bring it along with me. Even though most ships supply miniature deck plans, when you get to be my age you need BIG print.
Walking through all the public rooms is one of my cruise rituals. I believe it's important to become familiar with my new surroundings. It also saves me from spending the rest of the cruise walking down the wrong hallways, and even putting my cabin key in the wrong doors (yes, it's happened to me more than once).
By the end of the stroll I've normally picked out one or two favorite spots where Mrs. Kuki knows to look for me--if I'm not in the casino.
Now the horn sounds for the mandatory lifeboat drill. This doesn't take too long to get through. If I had only taken my camera.
The lifeboat drill has ended. Didn't everyone look grand, sweating profusely in their orange outfits? Now it's time for the cruise vacation to really get started.
You return to your cabin, tripping three people along the way with the dangling cords from your life vest, even though you'd been warned about this at the end of the drill.
Alas, your luggage might not have been delivered to the cabin yet. This isn't surprising when you consider that they have thousands of pieces to sort out and deliver. If (as we always do) you've packed a casual change of clothes for dinner in your carryon, along with your toiletries, it won't matter. Except for very rare exceptions, your luggage will make it to your cabin that evening.
Now it's time for the sail-away, so get up on deck for the sail-away party, or crack that bottle of champagne on your private balcony for you and your loved one. Unlike scenes you may have watched on the "Love Boat," there are no streamers or confetti flying through the air in celebration. Still, there's a special atmosphere that still gives me "moose bumps" as the ship pulls away from the pier.
Now you're off to the dining room for the first full dinner of your cruise. In the past, this would mean meeting the table-mates and waiters with whom you'd be spending dinners for the rest of the cruise. But more recently, with the advent of NCL's "Freestyle Dining," and Princess' "Personal Choice Dining," this tradition is starting to change. On NCL, you can choose your dining companions and times. Princess offers this option too, along with the traditional possibility of assigned dining times and tables.
I enjoy meeting my new table-mates, and I certainly enjoy spending the duration of the cruise getting to know them and the wait staff. On a recent cruise that offered open seating, I requested the same table most nights just so I could enjoy the same staff. But this is a personal preference. I'm sure many others will prefer free and open seating. It's like asking which traditional dining time is better. There is no correct answer!
In the dining room, you can order whatever you like, and as much of it as you want. If you order a dish and don't care for it, just send it back and order something else. If a dish isn't prepared the way you like, send it back. This is NOT a place to be shy! From your perspective, and from the staff's, it is better to remedy your dissatisfaction on the spot than to let it build up inside to the point where it ruins your vacation.
Having said that, don't expect many cruise lines to offer five-star Michelin dinners in their dining room. You are sure to have some meals you'll think are excellent, and some you may rate very good. But keep in mind this is a big operation that feeds up to 1,000 people per seating. The food is prepared banquet style, and cruisers must take that into consideration. You do, however, have a right to expect good food, excellent service and good friends--a combination that makes for a wonderful dining experience!
When you leave the dining room, you'll normally find a variety of activities from which to choose: showrooms with large-scale entertainment, lounges with cabaret acts or ballroom dancing, piano bars where you can sing along, discos for the late-night crowd, and casinos for games of chance. There's nothing quite as romantic as a stroll on the promenade deck, watching the glistening stars and moon with your loved one by your side. On the flip side, many relationships have started just this way.
After an evening of fun in the lounges or the casino, there's always another opportunity to eat again. Depending on the ship, this can vary from 24-hour restaurants, to midnight buffets, to finger foods passed around in the public rooms, to 24-hour room service. So far, no one is charging extra for these services.
It's hard to believe all this can happen in just one day, but it does. And when you return to your cabin each evening, the bed is turned down, a chocolate is left on your pillow and a copy of the ship's newsletter listing all the possibilities for tomorrow is waiting for you.
I have tried to describe in real terms what you can expect on a cruise. But sometimes cruisers may take the cruise lines' advertising too literally and expect nothing less than perfection. Heck, even I know when I fill up my car with gasoline, I'm not really putting a tiger in my tank.
When a cruise line promises to "exceed your expectations," don't take it to mean you should raise your expectations. I believe it's more important to expect great value for your vacation dollars. Then you surely won't be disappointed.
One cruise line ad you can believe says "It's like no vacation on earth." In my view, that applies to all cruises, and couldn't be more true!
Now that's an experience for the First Time Cruiser. Sit back and relax your not driving. Request Information
[ Home ] [ Up ] [ First Cruise ] [ carnival.htm ]

Call today at 1-77-229-6008 or
mailto:vipleisuretravel@cox.net
VIP Leisure Travel
FAX: (757) 229-6130
Copyright vipleisuretravel.com 2005- All Rights Reserved.